Applications of the API-based remote care solution
Personalized patient monitoring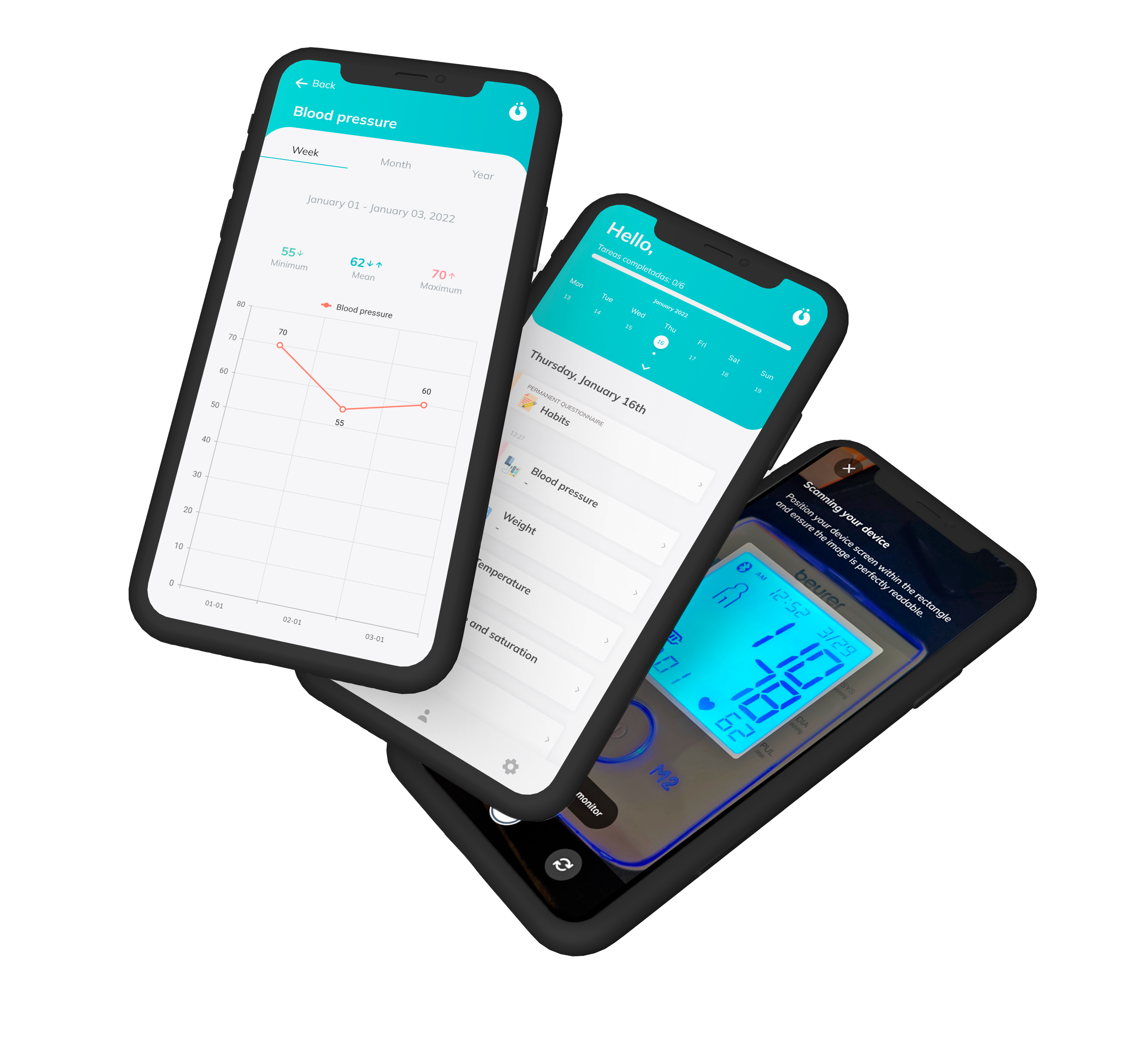 Remote monitoring of patients with just a photo (using AI image scan) or wearables.

Real-time data of vital signs

Smart Alarms powered by advanced AI algorithms

Reduction of unnecessary visits and relapses

Optimizing the efficiency of healthcare systems
Rapidly integrate our API & SDK
Integrate our API & SDK into your medical record (HL7, FHIR among others)

Easy and fast integration

White label connection of automatic recording of vital signs

Access to more than 500 devices with just one click
What data can we measure?
Heart rate
O2 saturation
Blood pressure
Weight
BMI
Water percentage
Temperature
Peak expiratory flow
Sleep
Activity
ECG
Glucose
Validated clinical scales
Custom questionnaires
Liquid intake
Medication adherence
Forced expiratory volume
Who can benefit from our monitoring services?
Healthcare Institutions
Provide a digital service that allows your organization to provide remote healthcare services. Our solution has demonstrated a unique and centralized value, reducing 40% of readmissions, 33% of emergency visits, and hospitalizations
Home care services
We are helping home care services to take care of patient's health from their homes 24/7, automatically connecting their reports with their clinical team (or caregivers) and allowing them to reach twice as many patients with quality follow-up. Families and patients value satisfaction in 90% of this service.
Clinical research
Thanks to the use of the platform, data is generated to give a value based on the result of treatments, providing data for Real World Data. This is a key factor in generating clinical data about treatments and demonstrating results in a better, more reliable, and safer manner.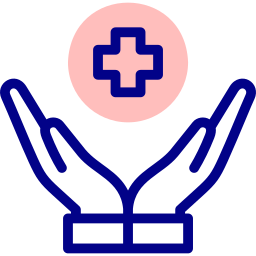 Pharmaceutical companies
It uses the data to give value based on the outcome of treatments. It provides Real World Data. It generates clinical evidence of treatments.
Funded by the European Union – NextGenerationEU